Project description
Brand
A1
Client
WWP-Group
Industry
Sports
Tasks
Conception
UX Design
Year
2021
Due to COVID-19 the 81st Hahnenkamm-Race in Kitzbühel had to take place for the first time in history without any onsite audience.
Nevertheless to give the audience at home in front of their TV-screens the possibility to cheer on their favourite athletes, the idea for this web-app was developed together with WWP-Group.
For development and hosting a cooperation with WH-Interactive was established.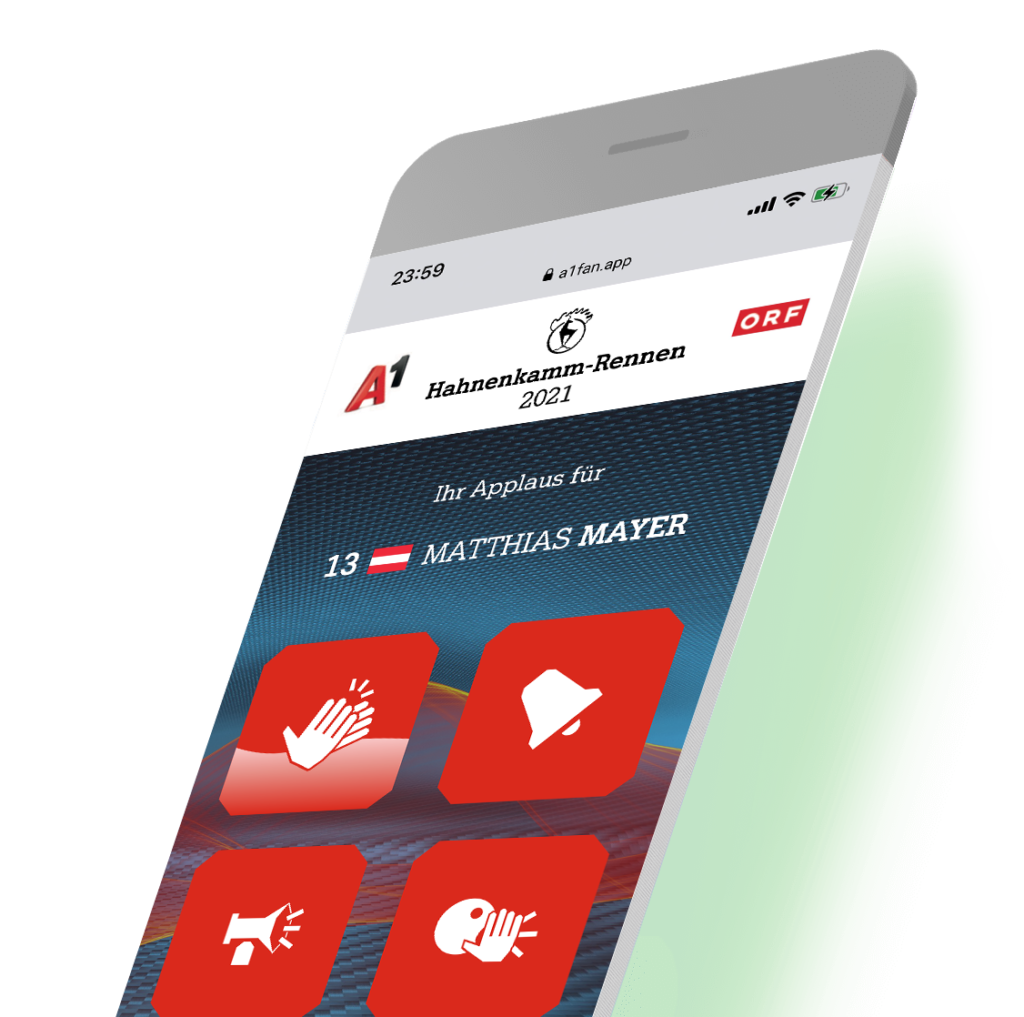 In Detail
The web-app can be accessed without any registration and download from modern browsers either on smartphones or on computers. The users have the possibility to send their applause in four different ways: Clap hands, ring bell, blow horn, cheer.
The live-generated applause-signal is visualized on the "A1 5Gigameter" in the finish-area and made audible in the audio-signal on TV.
Web-app
Instant access

No registration
No download
Smartphone or computer

Intuitive and non distracting design
Include online competition for even higher participation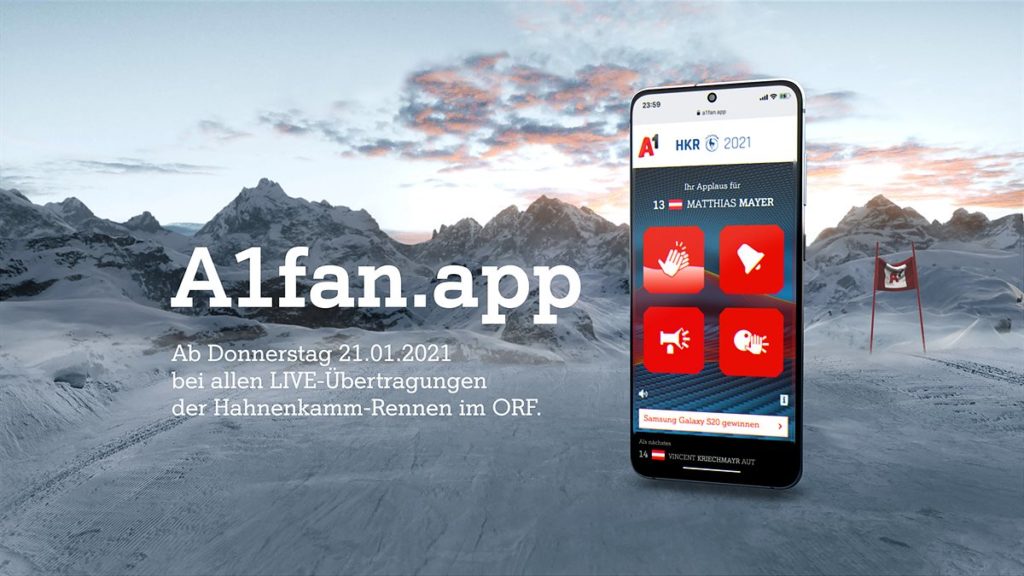 A1 5Gigameter
The A1 5Gigameter in the finish area shows how intensely every runner was cheered on
This is an essential installation for the TV-cameras to be caught when each athlete finishes his run
Contrast-rich design for daylight outdoor display wall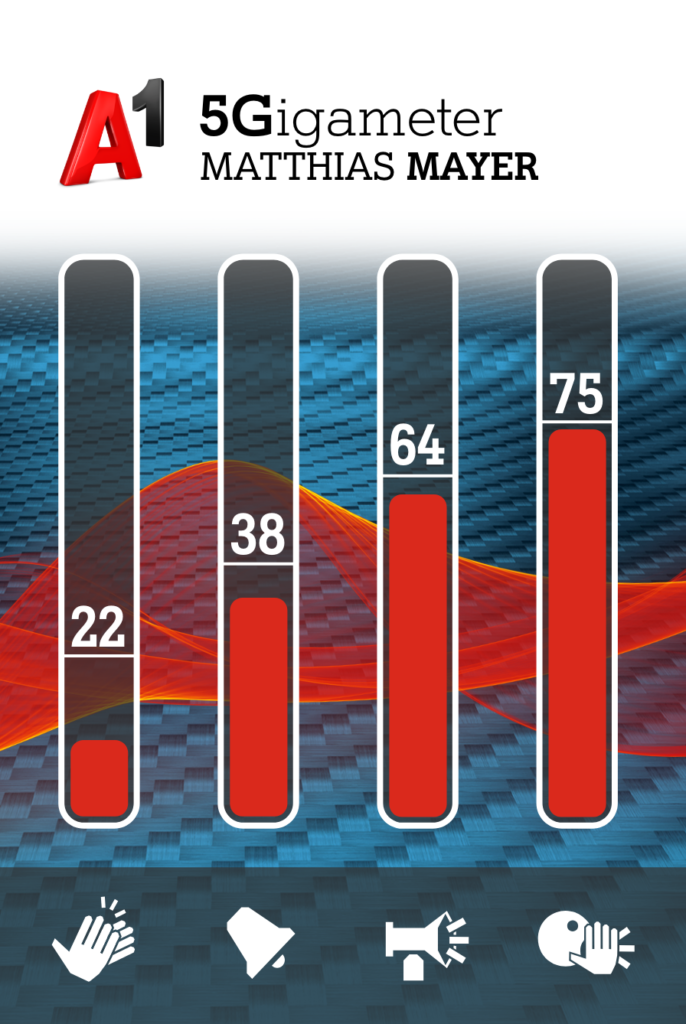 Audio-Application
The live-generated applause-signal is also made audible in the audio-signal on TV
Data-stream is sent to the ORF broadcast van, where it is mixed into the live audio-signal
Development of the audio-application by Oliver Maklott using SuperCollider.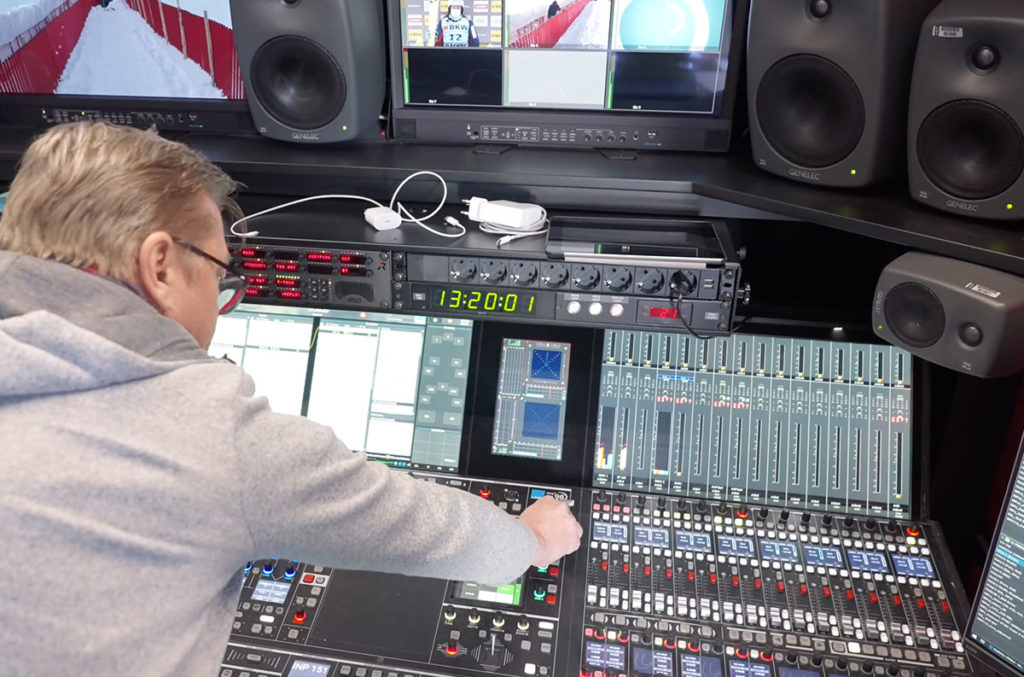 Media Video
To showcase the web-app A1 has published this video, which presents the web-app perfectly in less than one and a half minutes.